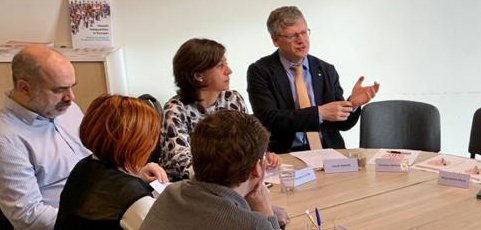 La nostra investigadora Margarita León (@leon_marga) ha estat a Brusel·les participant del seminari organitzat per @FEPS_Europe "Towards Child Union: reducing children's inequalities in the EU".
L'objectiu del projecte és explorar com reduir les desigualtats dels nens i nenes a la UE mitjançant una educació i atenció infantil de qualitat (ECEC) i les seves interaccions amb les polítiques de benestar social.
La Dra. León va ser una de les expertes convidades el dia 18 de febrer per parlar-ne a les dues taules rodones que es varen celebrar: " Two issues with ECEC: Quality and the Interplay with other Welfare policies" i "Research for a "Child Union" Technical & Empirical Issues".
Podeu consultar més informació d'aquest acte en el següent enllaç: Agenda_Child Union_FEPS_18.02_Brussels